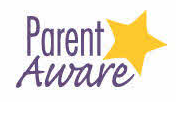 Little Puzzlers News
Little Puzzlers is proud to announce we have received our
Parent Aware 4 Star Rating!
This is the highest rating possible and reflects the commitment of Little Puzzlers to provide high quality Early Childhood Education and Child Care.
If you are not familiar with Parent Aware, this is a voluntary rating system in the State of Minnesota which lets parents know that we have gone above and beyond the State Licensing Regulations for Child Care Centers. Our teachers are highly qualified and our Curriculum and Assessments meet or exceed Best Practice.